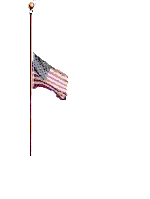 Officer Melissa M. Foster
Entered Division of Police November 19th, 1997,Last Watch December 3, 2004
Officer Melissa Foster was killed in the line of duty when a drunk driver went left of center and hit her car head on at 65mph.
April 15, 1971 ~ January 6, 2005

In service to
The Columbus Division of Police
November 3, 1996 ~ January 6, 2005
Columbus Police Officer Bryan Hurst was shot on the morning of January 6, 2005 while working special duty at the 5/3 Bank located at Broad and McNaughten Roads. During an attempted robbery of the 5/3 Bank, the officer was shot and transported to Grant Medical Center.

Officer Hurst was pronounced dead at Grant Medical Center due to injuries he sustained in the attempted robbery of the 5/3 Bank. Officer Hurst is an 8-year veteran of the Division, serving in Patrol on 18 Precinct on B Company. He leaves behind a wife and infant child.