Dispatcher's Memorial

Dispatchers are truly the forgotten heroes. This site is dedicated to those behind the mic. They won't dispatch any longer. They won't be anwsering anymore phonecalls, or be heard on the radio.. We shall never forget them.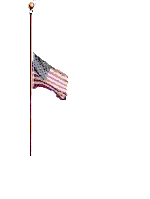 Added May 2006
On May 29, 2006 Scott Porter, a Communications Officer with the St. Francois
County Joint Communications Center completed a 12 hour shift at 3 a.m.
Scott had stayed over to help cover a shift. While traveling home on his
motorcycle, he struck a deer and did not survive his injuries. The officers
that worked the accident had been working with Scott previously on shift.

Scott was 27 years old and leaves behind his wife, who is expecting their
first child. Scott is also the son of Washington County, Missouri's 9-1-1
Director Jim Porter.

Scott was a 9-1-1 Communications Officer for 4 years, an Assistant Chief
with the Irondale Fire Department for 12 years, and a former Captain of the
Leadwood Fire Department for 5 years.


Added May 2006
Ronald Austin Zimmerman, 37, of Orange in Fayette County and a native of Connersville, Ind., was killed in a roadside bomb attack in Afghanistan on Thursday, May 18, 2006.
He was in Afghanistan as a civilian police officer conducting training for Afghan police officers in their effort to fight the country's booming illicit drug trade. Mr. Zimmerman had been a police officer for the Brookville Police Department for six years before resigning in 2004 to teach overseas.
He was born Nov. 25, 1968, in Connersville, one of two sons of Rolland "Ron" and Betty Timms Zimmerman and was a 1987 graduate of CHS.
Together as a couple for 12 years, on Dec. 4, 2000, he was married to Marlaina "Marla" of Connersville. Mrs. Zimmerman survives.
He was employed as a dispatcher for the Fayette County 911 Center and was also employed as a jail officer for the Fayette County Sheriff Department. Following his graduation from the Indiana Police Academy in Plainfield, he was employed as a patrolman for the Brookville Police Department and obtained the rank of sergeant after six years of service. Also, he served as an Instructor for the police department and worked as a part-time dispatcher for the Franklin County 911 Center. For a number of years, he was an active member of the Glenwood Volunteer Fire Department.
In December of 2004, he was employed at C.P.I. (Civilian Police International) where he was deployed in Kosovo until returning home in December of 2005. In March of 2006, he was employed with DynaCorp being deployed in Afghanistan on March 21, 2006.
Added November 2004
Lisa Kelley passed away after a 4-year battle with
brain cancer. Lisa, 34, was diagnosed with a brain tumor after
having a seizure and driving her car into a ditch while on her way to
work at the Rock County Communications Center. Lisa is survived by her husband, Jason (32), a Beloit Police Officer
and their son, Kolton (8).

Posted June 2004
Lake Area Communication System (LACS), Hartland, WI

Dispatcher Jon Erdmann passed away unexpectedly at his residence on
June 23rd, 2004 at the age of 47.

Jon began his career as one of the original dispatchers for LACS
when they began broadcasting in June 1979

Jon's passing comes less than a month away from making Jon the only
dispatcher at LACS to open its doors (1979) and close it's doors
(July 13th, 2004) due to the consolidation of services with Waukesha
County Sheriff's Department and the City of Brookfield Police and
Fire Department's at the new Waukesha County Communications center.

Jon served as a Firefighter/EMT with the Hartland Fire Department
for more than 25 years. During Jon's service with the Hartland Fire
Department he held various titles including Fire Inspector, EMS
Lieutenant and CPR Instructor.

Jon's love of Emergency Service also lead him to be involved with
the Waukesha County Sheriff's Department Reserve in the 1980's and
most recently as a part time dispatcher for the Wisconsin Capitol
Police, where he served for the past five (5) years at the State
Fair Park Communications Center in West Allis, during the Wisconsin
State Fair.

Jon leaves behind a brother, sister, brother-in-law, nieces, nephews
and many friends.
********************************************************************
Posted June 2004
It is with regret that I post the passing of Columbus Ohio Police Dispatcher
Carolyn Dunlap, a 20 year employee of the department. She is the 3rd Columbus
police dispatcher to pass away in the last 3 years.
*************************************************

Added March 23rd 2004
Erin C. Sanders, 46, of Northfield died Friday, March 19,
2004,
at her sister Lorna's home in Northfield. She was born December 7,
1957, in
Randolph, the daughter of Daniel & Caroline (Dillingham) Gillespie. She
is a
graduate of Northfield High School, class of 1975. She later attended
Vermont
College in Montpelier.

She married Rockland "Rocky" Sanders in Northfield Falls, June 4, 1977.

Erin was a Montpelier Police Department Dispatcher for the past
twenty-two
years.

She was a member of the United Methodist Church of Northfield and the
AFSCME
Local 2787. She enjoyed reading and loved to fish.

************************************************************
Added March 15th 2004

Tiffany Faith Jenkins had been employed with Cobb County 911 Communications Bureau in Marietta, Georgia for seven years. Although young when she started, Tiffany was an excellent operator and a real asset to our department. Tiffany was always calm and professional and took pride in her profession. Just the mention of Tiffanys name would always make you smile. She had a quick wit and joke to lighten any day. Her kind heart, her thoughtfulness and always finding ways our Bureau could help the needy, will be truly missed.


Tiffany was 30 years old when she passed away suddenly last month from complications after surgery on February 06,2004. Tiffany leaves behind a husband and a 4 year old son, Oliver Jenkins.

************************************************************

ADDED March 3rd 2004
We regret to inform you that Catherine Allen, a former dispatcher for the City of Plano, in Plano, Texas passed away on February 27,2004. Catherine has a 3 month old baby girl named Skylar. Catherine had been employed with Plano for almost a year when she resigned at the end of January due to family and personal circumstances.
A few weeks ago Catherine thought she was pregnant again and went to her doctor. Upon doing an ultrasound they found cancer in her lungs, her doctor then requested an MRI to be preformed. Her doctor found the cancer had rapidly spread to her brain. Her doctor wanted chemo and radiation treatments to start immediately, although they stated it was a rare case of cancer, it was treatable. On Friday February 27th Catherine took a turn for the worst. Catherine went into cardiac arrest and was put on life support. Once we received the terrible news about Catherine from our supervisors, several dispatchers went to the hospital to say our good-byes to Catherine. Catherine was taken off life support and passed away peacefully in her sleep.
Catherine leaves behind a 3 month old daughter Skylar and her husband Damien. Catherine was only 22 years old. Catherine was always full of energy and had a contagious laugh, she was never in a bad mood and always had a smile on her face. I remember when Catherine was pregnant with Skylar, she couldn't wait to see what her daughter was going to look like.
Catherine's sister is also a dispatcher for the Rowlett Police Department. Her brother in-law is a police officer for the Richardson Police Department.
***********************************************************
Added Febuary 2004
It is with deep regret that the FDNY - EMS Division and The
Southwestern New Hampshire District Fire Mutual Aid, announce the
passing of FDNY - EMT Robby Cunningham, Robby has ended his year long
battle with cancer and passed on at the early age of 25. Rob dispatched with Southwestern NH Fire Mutual Aid., as well as
Diluzio Ambulance, Rob will be sorely missed.
***********************************************************
Added January 2004
There are few details, but Fond du Lac County (Wisc.) sheriff's
officials say that Deanna Krueger, 32, was found outside the back door
of her home in Ripon, apparently after she fell and died of exposure.
Krueger was a dispatcher for the Green Lake County Sheriff's Department
*******************************************************************
Added October 2003
I would like to let you all know that Dougie Halcomb, a dispatcher with the Cincinnati/Northern Kentucky Airport Police Department, died Friday after a long battle with cancer.

Dougie was a very sweet guy. He was very big around here in the Law Enforcement Torch Run, the Polar Plunge, Cops and Lobsters, and other events to raise money for Special Olympics in Kentucky. I'm proud to say that he was my friend.
Chris Klaene
Burlington, KY


******************************************************************
Added September 2003
It is with deep regret that the City of Poughkeepsie 911 center announces the
passing of 911 Dispatcher Brian Touey. Brian answered his last call today a
little after 0300 hrs. after a long illness. He will be greatly missed. I
had the pleasure to work with Brian part-time at this center. Brian was a great
dispatcher who knew the job well. Despite being handicap he never let it stop
him from accomplishing his goals. He will truly be missed !!


**************************************************************
Added September 2003
It is with a lot of pain and hurt that I have to advise of this. Today the
Dutchess County 911 center lost, in my eyes and that of many, one of the
greatest dispatchers ever. Tommy Heupler, Dutchess County 14-3, has passed away
today from a apparent heart attack at home.. Not only was he was my first
supervisor, he was my friend. In my eyes he was the strongest male role model I
know. He was the kind of guy who gave you the pick me up when down, and would
make you look at life in a whole new light. Tommy was a dispatcher here for 30
yrs. He was due to retire in 2 and half years or so. He loved this job, he
lived this job, he took pride in this center and strived to make it the best,
to make it what it is. I can remember the first shift I had as a dispatcher, he
was my supervisor, I walked in all nervous as hell, He said " sit right over
there son, I'll be over in a minute". He walked over and told me first off,
This is a team effort, we sink as a team we float as a team, but all in all we
are a team. He took this newbie under his wing and shaped me into who and what
I am today. Today the world has lost a great man, heaven has definitely gained
a awesome angel. We will miss you Tommy, I will miss you.
Jeffrey Noonan
Acting Senior Public Safety Dispatcher
Communications Division
Dutchess County Department of Emergency Response